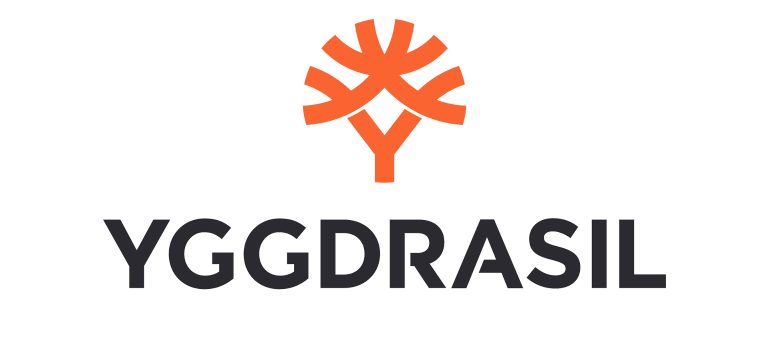 Even though Yggdrasil can only offer a relatively small range of games, there are several classics to be found. Its innovative vision has been noted by many industry insiders before. We even expect Yggdrasil to enter the top 3 of most popular gaming developers.
Before we dive into all the different Yggdrasil games you can play, we tell you everything about Yggdrasil's history, licenses and game characteristics.
Is It Safe To Play Yggdrasil Slots?
Let's start by the most important question on all of our minds: is it safe to play Yggdrasil slots? Yggdrasil's casino software has been audited by many regulatory parties which all have confirmed that Yggdrasil's software is safe and provides the player with a fair gaming experience. Its Random Number Generator generates completely random outcomes which cannot be tampered with.
The most popular Yggdrasil casinos we know of are licensed by either the UK Gambling Commission and/or Malta Gaming Authority. These two institutions give out the most important gaming licenses in Europe. If you're playing from a country like India, you can expect a safe gaming experience in one of these casinos.
Return-To-Player
To meet the license demands of MGA and the UKGC developers of online games need to create their games according to a long list of requirements. One of these requirements is that the Return-to-Player percentage can't be lower than the regulated standard.
The Return-to-Player percentage is nothing more than the average amount of coins that you, as a player, should receive in return. Let's say you have 100 coins, and you play 100 games with it, 1-coin around. If a Yggdrasil video slot has a return-to-player percentage (averaged) of 96%, this should mean that if 1000000 rounds are played on this specific Yggdrasil video slot, 960.000 coins should have been returned (on average). The margin for the casino should be no more than 4%.
If we would return to the example of you playing with 100 coins, you should average a payout of 96 coins, which is, of course, less than you began with. The RTP is averaged, which means that sometimes it will be more in your favour and sometimes not. In short, you can end up with 120, 1000 or a mere two coins. But if you would play until eternity, you would lose on average 4% of your bankroll.
Casinos that use licensed gaming software such as Yggdrasil need to set the RTP's to a certain level, anywhere from 94 to 100%. Most Yggdrasil slots are around 96% which is fine for a video slot. Some slots have RTP's that are closer to 97%.
Fair Payouts And RNG
All Yggdrasil slots have also been audited to include fair payouts and a 100% random number generator. This might be the most important piece of information you need. Gaming slot providers need to meet various requirements to be licensed. We have checked the audits and observed that Yggdrasil meets all of these requirements. That also means that there have not been instances where Yggdrasil failed to payout large prizes or jackpots, which was not uncommon 20 years ago.
A lot of this fairness is shared with the licensing agencies around the world. Especially those in Europe like the Malta Gaming Authority and the United Kingdom Gambling Commission are very fair and the casinos you choose to play at should have a legit license to ensure this fairness.
Compatible With Any Mobile Device
One major benefit of Yggdrasil among slots is its mobile compatibility. More and more people are searching exclusively for online gaming slots to play on their smartphone or tablet. We are always on the road, and sometimes we want to have some fun. That Yggdrasil gaming slots are fun is probably something you already know. But did you know that Yggdrasil slots can also be played on any mobile device?
As long as your mobile device, whether it's a smartphone or tablet, can use an internet connection, it is possible to play Yggdrasil slots. Most of these slots have additional features when played on a mobile device. You better look for those hidden gems that are especially fun on your mobile!
Most Popular Yggdrasil Gaming Slots
There are more than fifty different Yggdrasil gaming slots we can mention here. We choose only to select a certain amount of these games because we know that you guys are ready to get going. These Yggdrasil games can be played in any country in the world, from India to Pakistan, Sri Lanka and Malta. There are, however, big differences between these games. To educate yourself on elements such as the variance and Return-To-Player percentage, you can find out which games to play.
This year's most popular Yggdrasil slot is Trolls Bridge, which sports a solid 97% return rate and has a medium variance. This slot and Hanzo's Dojo which has an RTP of 96.1% and medium variance, can both be played at Dunder Casino. Looking for a high variance slot? Then we suggest you try either Baron Samedi or Dark Vortex. Both slots near an RTP of 97% and are characterised as high variance.
A Gaming Developer That Won't Disappoint
It won't be long before you can play Yggdrasil slots in Indian online casinos. The international allure of some of these slots created a playing field that currently only NetEnt can conquer on. Yggdrasil plans to release more than twenty new slots in the coming years. Therefore, we expect Yggdrasil to become a more prominent name within the industry, meaning that it shouldn't be long before you can play Yggdrasil slots at a casino near you.
Until then, we can refer you to many different casinos that offer Yggdrasil slots. Some of our favourites can be found below!