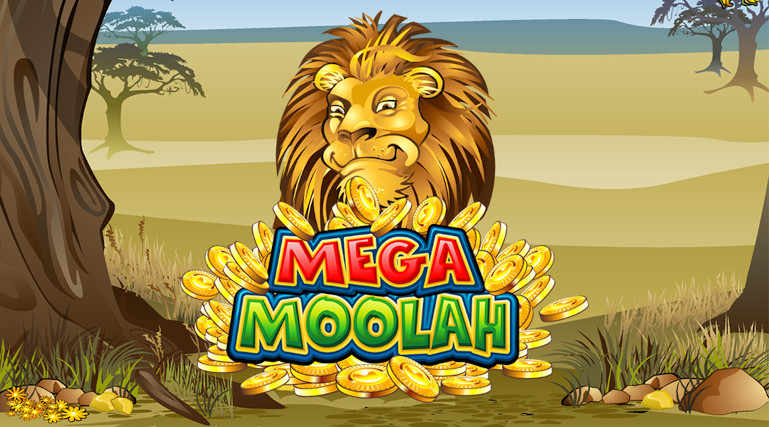 You will be provided with an extensive review and explanation of Mega Moolah so that you can focus on the game itself. Then you might be the next person to win one of those enormous Mega Moolah jackpots!
You should have no problem getting to know Mega Moolah. All of Mega Moolah features are self-explanatory, but we're still going to explain them to you because nothing in online gaming is as important as a comprehensive understanding of a casino game. If you do not correctly understand how a game functions, it might take a long time to start playing the game.
Short Summary Of Mega Moolah
As some of you might already know Mega Moolah's creator, the mighty Microgaming, is the second most prominent gaming developer of the casino industry (after NetEnt). A majority of Microgaming slots are of average quality since many games are duplicates with a slightly different theme. Mega Moolah is a one of a kind slot that is charming and adventurous at the very same time.
Before start playing we, at the very least, want to talk you through the most critical characteristics of Mega Moolah. This gives you a better understanding of the game that has awarded large prizes in the past.
This gaming slot has 25 different bet lines placed on five distinctive reels. You can place small bets on each bet line and quickly increase up to a large multiple of your original bet. During the game, you can win on a single bet line or multiple ones. Logically, the higher your chance is and the more bet lines you hit, the higher your payout is going to be.
The return-to-player percentage is much lower than you're probably used from other games. The average return-to-player for online gaming slots is somewhere in the neighbourhood of 96.5%. Mega Moolah has a meagre return to player percentage of 94%. Compared to other jackpots, this is relatively normal since jackpot games already have to award big winnings to players. But still, the question arises, shouldn't you be playing a non-jackpot slot with a much higher RTP?
You will encounter many different symbols while playing Mega Moolah, such as Wilds, Scatters, Multipliers and Free spin symbols. Keep your eye out for those valuable symbols since they are the ones that can lead you to the monster jackpot.
Free Spins From The Moolah Monkey
While playing Mega Moolah, you might observe several monkeys jumping in and out of your screen. However, Moolah, the wild one of the pack, is one of the most valuable monkeys. If you can get him on the game window with his copies, you can get up to 15 free spins as a result.
These free spins can be used to spin for that monster jackpot that we've been talking about. Every one of these 15 free spins you can qualify. All you have to do is to hit that mega jackpot, and you can call your family with tears in your eyes.
It Can't Get Any Wilder Than This With All Those Wilds And Multipliers.
If we return to Mega Moolah itself, we see a ton of different symbols besides the scatters. Getting free spins is fun but still quite challenging to achieve. What symbol can help you get free spins easier? Wilds!
Wilds are easy to get at Mega Moolah. The Lion is a frequent sight on Mega Moolah and will not be of any harm. At least to you. Every symbol he sees that fails to connect with your other symbols will get eaten up and be replaced by the lion itself. This lion functions as a joker and replaces any low paying symbol necessary to finish your bet line.
What You've All Been Waiting For: Mega Moolah Jackpots!
Nothing beats a great jackpot—everyone visiting Vegas dreams of hitting it big. The easiest way to hit it big in cities like this is by simply hitting the jackpot. For many, those jackpot dreams remain as is. But when playing Mega Moolah, everyone, whether you're at home in India or somewhere else in the world, has a chance of hitting it big.
While playing Mega Moolah, there are four different jackpots you can be awarded. The smallest jackpot is the Mini jackpot which only awards you with ten times your bet. If you manage to hit the minor jackpot, you will get up to 8000 Rupees. Not bad for a gaming slot. It will get much better when you hit the Major jackpot. When you hit the Major Jackpot, you receive a prize of over 800000 Rupees.
But is that the best Mega Moolah has to offer us? Where can we find that jackpot we've been talking about?
That's the Mega jackpot, which awards you with a cash prize of over 80000000 Rupees. Your head will be spinning around when you hit a bonus this big.
These prizes are starting around the aforementioned values but might become more extensive when more people play Mega Moolah. Progressive jackpots that rocket up to a multiple of the minimum set jackpot.
Should You Play Mega Moolah?
If you want to have the chance of hitting it big, you should definitely play Mega Moolah. This gaming slot features one of the biggest jackpots we've ever seen. Winning over a billion Rupees is insane, and it's possible at Mega Moolah.
But there is a downside to this. Mega Moolah only offers the player a return-to-player percentage of 94%, lower than other games. If you're going to play Mega Moolah because of its jackpot, this shouldn't be a problem. But if you want to play Mega Moolah more frequently, we would advise you to search for a jackpot slot with a higher RTP. 
To ensure the best and safest environment to play this game at, have a look at the licenses of the online casino you wish to play at. Casinos with licensing from Europe tend to be more trustworthy. Among those, the United Kingdom Gambling Commission and the Malta Gaming Authority are the most common and rank among the top consistently.