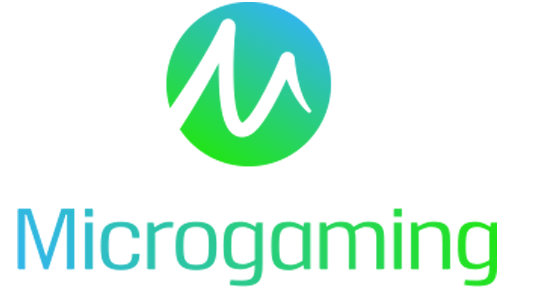 Large groups of players exclusively choose casinos that offer Microgaming games because they are likely to be full of adventurous stories. Storytelling is one of Microgaming's most essential qualities, which you will be quick to notice when we discuss Microgaming's most popular games.
What You Should Know About Microgaming
Microgaming was initially established on the Isle of Man, where it currently holds house because of its friendly online gaming stance. It claims to have developed the first online casino, which might be possible since Microgaming was founded in 1994. Microgaming games can currently be found in hundreds of casinos and have a portfolio of over 600 games. About 300 people are working at Microgaming, who either work at their headquarters or smaller independent developers contracted to Microgaming. As you will find out very soon, the independent developers make Microgaming what it is today.
But Microgaming is most famous for its enormous jackpots. Mega Moolah, which we will talk about soon, has awarded jackpots over a billion Rupees. If you are searching for jackpot slots, Microgaming is the place to go.
A Safe And Secure Gaming Environment
From a gaming operator that has been active since 1994 and claims to have developed the first online casino, you can expect a safe gaming environment. According to many different audits, Microgaming's software is extremely secure to play in. All data is sent encrypted through SSL-connections. According to the UK Gambling Commission Microgaming has taken all necessary measures to ensure players of a safe gaming experience.
This is also true for their RNG, the essential part of a casino when it comes to reliability. The RNG, short for Random Number Generator, ensures players of a completely random outcome when playing a game.
Let's say you're playing a game of roulette. Each time a dealer fires off a new round, you, of course, want the outcome to be completely randomised. If this weren't the case, it would be theoretically possible for the casino to cheat. And for you too.
With a true random RNG, each outcome is 99,9999% random. You and the casino can't know which number is going to fall next.
The RNG is also used for all video slot games, which need to be random as well. You want to have the same chance of hitting the jackpot the first round as you do in the last round. If there would be a mechanism that was set to unlock the jackpot at a certain number of games, a casino could theoretically only award a pot when you've spent more than you could ever receive. This scenario is impossible when a casino uses Microgaming's RNG.
Decent Return-To-Player Percentages And Excellent Payouts
There is a big difference between the return-to-player percentages and payouts on video slots. The higher the potential payout is, the lower the return-to-player percentage might be. Most online video slots have a minimum average of 95% return-to-player percentage. This means that out of every 100 coins you spent on a video slot, you should, on average, return with 95. If you have more than average luck, you might wind up with 100, 150 or even a multiple of this in coins. If you're however unlucky, you might end with substantially fewer coins.
This so-called return-to-player percentage should be around 96% for most Microgaming games that you play. However, if you want to have a chance of hitting it big on one of its jackpot slots, the return-to-player percentage is likely to be somewhere around 94 to 96%.
Because Microgaming (and other developers) know that these slots are trendy because of its jackpots, they feel that they deserve a wider margin on jackpot slots than ordinary places. As a player, this is useful information since you now know you get a better deal on everyday spaces than jackpot slots.
The Best Microgaming Slots
How are you going to find out which of the more than 600 Microgaming games to play? Most of them are video slots. So if you're a fan of video slots, you should have no problem finding an extensive collection of games that might match your wishes. There are, however, a large number of games that are likely to disappoint you. Therefore, we want to tell you more about the games other players, and we enjoy most.
Big Bad Wolf is a relatively young gaming slot with a classic theme played out in an entirely different world. The classic tale we've been told when we were young has been developed into this game by this company's best developers. Big Bad Wolf's features are one of the best, from free spins in the forest to Wilds and Multipliers that come falling out of the sky.
Immortal Romance is another gem that consists of many bonus features and a rock-solid story. The graphics make this slot a lot of fun to play, even when you're playing this game on your mobile phone.
Table Games That Can Be Played From Any Device
Around 80-90% of Microgaming's portfolio can be played on your smartphone or tablet. These games are just as fun to play when you're on the go. And as one of the first developers, you can also play their table games on your cell.
Microgaming's portfolio consists of different versions of roulette, blackjack and baccarat. They even created their alternatives to roulette and blackjack, such as Roulette Pro and Blackjack Pontoon!
Whatever game you want to play, chances are you will end up playing a game created by Microgaming. And that's not a bad thing.