Best Online Casinos To Play Teen Patti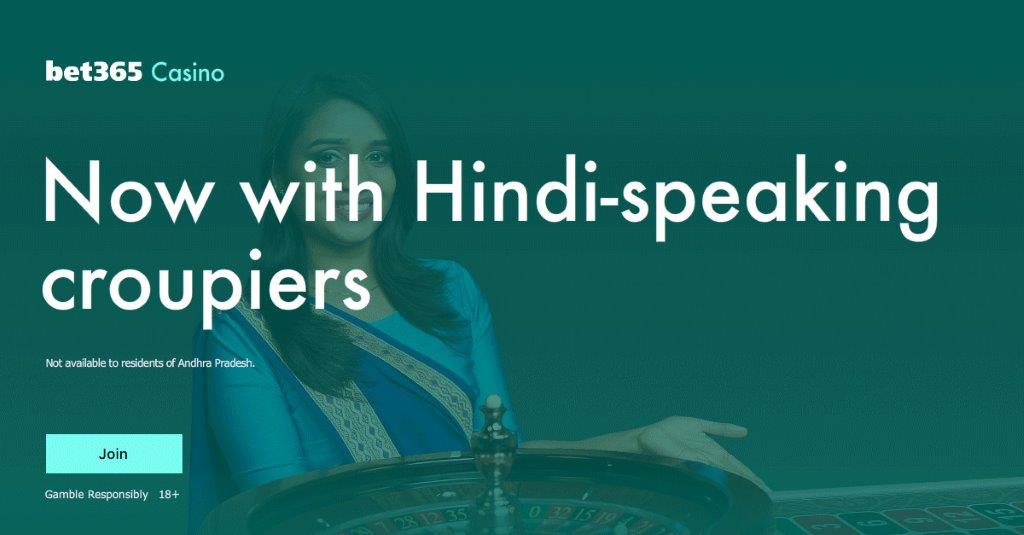 What Is Teen Patti?
Teen Patti in Hindi literally translates to "three cards" in English. This is really the crux of the game wherein every player is dealt three cards by the dealer.
Before you begin your game, you need to decide the pool amount in advance, which is essentially the minimum stake that each player is willing or able to place. This complete amount is then aggregated into the pot, placed right in the middle of the table.
Teen Patti is best suited for anywhere between 4 to 7 players. Winning the game entails constantly gaining hands that allow you to cash in on more and more of the pot money.
While Teen Patti has gained prominence pretty much all across India and at just about any time of the year, you will find its popularity escalate during the festival of Diwali, especially in North India with the capital Delhi being a major hub for the game.
Online Indian Teen Patti
The most common question we often see being asked pertains to the virtues of playing Indian Teen Patti online…Is there any difference? Are there any specific advantages?
The answer to all such questions is that while there is no difference per se in playing Teen Patti online versus doing so in a physical set up, there are numerous advantages that come with playing the game online.
You can play in real-time with real players exactly how you would with fellow players in a real-world physical environment.
You can play Teen Patti at your convenience – as and when you want. Rest assured you will find players online at just about any time of day or night. This convenience is, no doubt, a big advantage.
There could potentially be regulatory limitations to playing offline in real-time, while there is no such limitation while playing online.
In the on-going pandemic scenario which has raged through much of 2021, the ability to play Teen Patti online is a huge blessing, while maintaining social distance as desired.
How Can I Play Teen Patti? Rules Of Teen Patti
Playing Teen Patti is rather straightforward since Indian Teen Patti rules are simple and easy to grasp. Even if you are a newbie to the game, you will get a hold of things within no time at all.
Start by taking the usual deck of 52 cards, while getting rid of the Jokers. The dealer is expected to deal with each card individually till every player has three cards – hence the "Teen Patti" or "Three Cards" nomenclature. Make sure that the dealer deals the cards face down.
After this, players have the option to either play "Blind", viz. without seeing their hands, or "Seen", viz. after seeing the cards they have been dealt. Before playing, minimum stakes for each hand must also be confirmed.
At the centre of the playing table lies what is referred to as the "Pot" which each Teen Patti casino player is expected to contribute towards.
Hands played can have numerous permutations. Some samples include:
Straight Sequence
This is where you have three straight cards in the same sequence, irrespective of their suit.
Trail
The trail is simply a case of three cards being in the same rank.
Colour
In this instance, the three cards in question need not be in sequence, although they need to belong to the same suit. There are many other hands possible with varying degrees of similarity to the above, including:
High Card,
Pure Sequence,
Pair, and so on.
The Legality Of Teen Patti Online In India
While going into extensive detail on this aspect would perhaps be beyond the scope of this page, suffice it to say that when we look at the extent of skill involved in playing Indian Teen Patti (whether online or offline), it can easily be construed as legal.
After all, the Information Technology Act of 2000 does place enormous emphasis on whether or not a game of this ilk involves skill or not; greater the extent of "chance", more the likelihood of the game itself falling into a grey area of sorts where legalities could come into the picture.
But with skill definitely having a reasonable role to play in Teen Patti online, it can easily be construed as legal.
Tips To Improve Your Teen Patti Game
As we have mentioned frequently on this page, playing Indian Teen Patti is easy.
Simultaneously, using some timeless tips, you can improve your online Teen Patti game even further.
Knowing The Rules
A simple way to succeed in Teen Patti (as with many other things in life!) is to know the rules beforehand. Remember that being well prepared paves the way to success in most of our pursuits; with Teen Patti at the Best Indian online casinos, it is really no different.
We especially mention this against the backdrop of many other players on online virtual Teen Patti platforms, appearing completely unprepared, with little knowledge about the game and its rules. Contrary to them, when you land up well prepared, you will definitely have a distinct edge.
Prior Practice
It is one thing to know the rules, and quite another to actually put them to use. In this context, we strongly recommend you to practice your game of Teen Patti casino well.
Today, the abundance of Teen Patti India online platforms makes it much simpler for you to practice the game in advance. At the outset, you don't even have the compulsion to play with paid stakes; most online casinos will offer you "free chips" to hone your skills. Make sure you use them to the maxim.
Adopt A Progressive Stance
Once you have gone through the above steps and are quite confident of your Teen Patti India skills, to the extent that you can easily play online in real-time with real players, we advise a cautious stance and approach.
Essentially, don't rush to play high stakes Teen Patti online casino; doing so could potentially lead to massive losses that you will rue later on.
Instead, start small and gradually increase your stakes. Remember that overconfidence and arrogance have been the undoing of many online casino players; don't give in to these avoidable traits.
Assess Opponents
Once you start playing Teen Patti online frequently, especially on the same platform, there is a good chance that you will often come across the same set of opponents.
Over time, you really should be able to assess these players and their moves, even before they have actually placed their hands or revealed their cards.
Sure, this kind of a "clairvoyant" stance takes some time to adapt – and ultimately master.
But with the passage of time, you really should find the going easy on this.
Conclusion
Teen Patti online is easily one of the best Indian card games to play in a virtual environment.
With the rules being simple and stakes being big, you can quickly get to a stage where winning becomes a habit!
At the end of the day, remember to have fun – more than anything else; your winnings should be the proverbial icing on the cake!