Casinos set a minimum deposit amount for how much you can add. Not every site is the same and you might find that it differs for the payment type that you want to use. Let's explore how to determine the minimum deposit at a casino, whether there are lower options and what the advantages are. 
Minimum Deposit at Casinos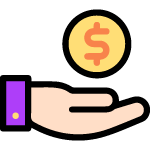 When reviewing casinos, we like to check the cashier or banking information page. It's where you find out which payment options are available, and you can also check for fees, transaction time and minimum and maximum amounts. 
Some casinos can set the minimum for deposits as high as 1,400 INR. Other operators have more accessible options where you add as little as 200 INR to your account. In truth, most sites are somewhere in the middle with a minimum deposit of around 600 to 800 INR.
Casinos With Low Deposit
If you are looking for low deposit casinos, there are a few out there for Indian players. Here are our top four.
Betway India
Betway is a licensed site, has over 15 years of experience in the industry and is a trusted option for casino games and sports betting. The minimum deposit is 200 INR.
Parimatch 
Parimatch has more than 10 different payment options available at the site, including cryptocurrencies. Deposits start as low as 300 INR.
JeetPlay Casino
A more recent addition to the casino scene in India, JeetPlay delivers a fantastic mobile experience through the browser or mobile app. The minimum deposit is 500 INR.
Vegas Hero India
Vegas Hero only has a few years of operation as a track record but has already impressed customers with fast withdrawals and its live casino. Deposits start from 800 INR.
Low Deposits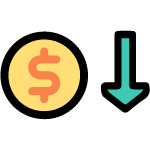 Knowing how you're going to deposit is just as important as the amount. The best low deposit casinos have extensive lists of payment types. Bank transfers are an option, but as you are looking at smaller amounts, there are usually more convenient methods, including:
These choices are safe, easy to do online, and usually fit with the minimum deposit options that a casino site offers. Some will use cryptocurrency, others are available in rupees, and some might mean depositing in dollars.
Pros & Cons of Low Deposit Casinos 
Choosing a low deposit casino has its advantages and disadvantages.
Pros
Ideal for beginner players who want to see if they like playing without investing a lot.

A good option to minimize risk – only bet what you can't afford; low deposits help you manage that.

You don't have to miss out on bonuses at low deposit casinos. Some have free spins, no deposit offers, or smaller rewards for low deposits.

Low deposit casinos still offer excitement and entertainment. Many casinos with a low minimum deposit have large game catalogues.

Better for bankroll management. Every player should know how to manage their bankroll, but it's even easier when you can add smaller amounts to your account.
Cons
Smaller bets. If you deposit the minimum, then you are going to need to make smaller bets, which means you're likely to see smaller wins.

Missing out on max bets – some games require you to bet the maximum to win the jackpot. If you stick to low deposits, then you might not have the funds to make max bets.

Low deposits don't always qualify for bonuses. Although some sites do offer no or low deposit offers, you might be limited in your choice or not receive ongoing promotions that require a higher amount to trigger them.

Limited payment options – when you choose a low deposit casino, it doesn't necessarily mean that you can use all the payment methods. You could be limited to one or two choices.

Hard to meet withdrawal limits. Some casinos set their minimum withdrawal a bit higher than the deposit amount. If you make small bets and don't win a lot, then it could be harder to meet the minimum threshold to retrieve your funds.
Find the Lowest Deposit Casino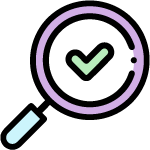 If you want to find the casinos with the lowest deposit options, then there are a few ways to do so. We recommend checking our casino review pages. Each one will tell you about the site, the operator, and what the minimum deposit is. That way, you can consider all the criteria without having to do too much extra research.
When visiting a casino website that you like, you can find out payment information, like the minimum deposit, by visiting the banking page. You can review which options are available, as well as check the currency and minimum amount to see if it suits your needs.
Minimum Deposit and Withdrawal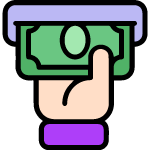 Considering the minimum deposit and withdrawal at casinos is a crucial deciding factor for where to play. Sites like Parimatch have the same minimum for withdrawals and deposits at 300 rupees, so it's easy to add money and take out your winnings. Other casinos might set the withdrawal minimum higher than the deposit, for example, 800 or 1,000 INR. 
For peace of mind, you'll want to know that your transactions at a casino are secure. Look for operators that use SSL (secure socket layers), which is a type of encryption technology that keeps your data safe. Another sign that the proper procedures are being followed is if a casino has a license. 
How to Make a Deposit and Withdrawals at the Casino
To make a deposit or withdrawal at an online casino, you can use the following options:
FAQs